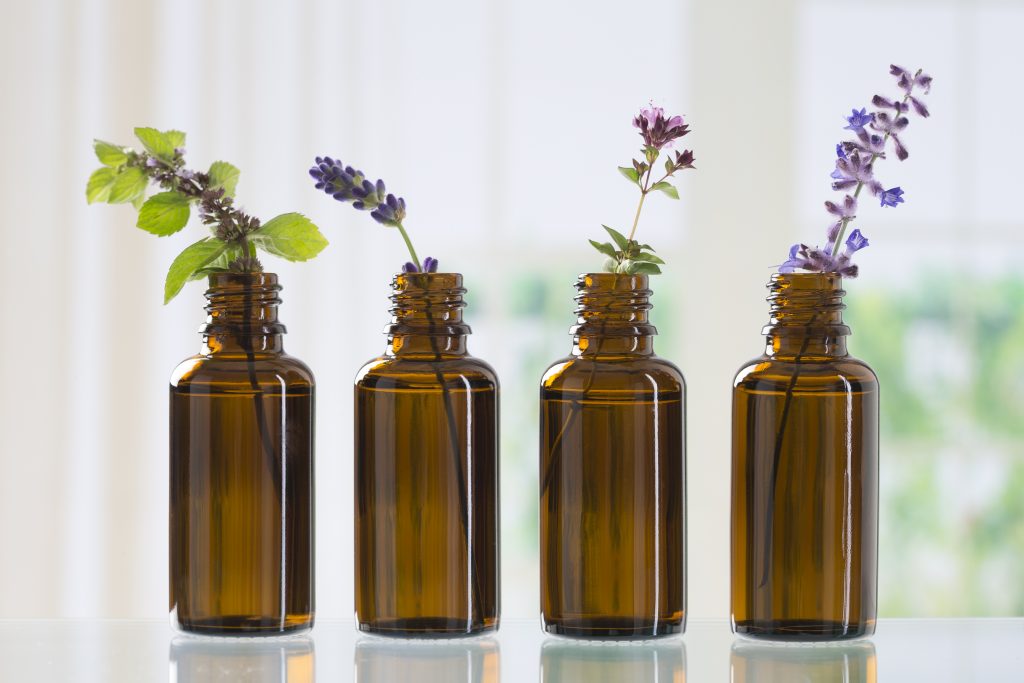 The diffusion of essential oils into one's home can be done to produce a calming or uplifting atmosphere and also as a way to freshen the air.
There are several different types of diffuser units that one may use to infuse aromatic scents into the environment, however, when there are animals in the household it is important to be mindful and aware of which essential oils are used (if any) and how much and for how long.
Ambient diffusion is generally safe when safe use guidelines are followed.
Safety Guidelines (Diffusing Essential Oils)
Safety Check: before diffusing, check the essential oil safety data, cautions, and contraindications.
Overuse: check to see if the individual is already using aromatherapy products and if so, what are the ingredients.
Quality: when using essential oils be sure to use a high-quality brand which has been tested.
Out with the Old: do not use old, rancid or oxidized essential oils (or carrier bases) with anyone (human and animals). Dispose of these (not even worth using to clean house with).
Forget Fake: avoid the use of synthetic fragrances with anyone (animals and humans).
Do not place carrier bases or vegetable oils into a diffuser, it will clog the unit.
Open Space: diffuse in a well-ventilated area (avoid use in small confined spaces or where excess heat or moisture may affect the diffuser unit).
Air Flow: use a small fan to circulate fresh air and open window afterward if potent scents were used.
In a household with animals, be sure that animals have access to leave the room/area where the essential oils are being diffused.
Diffusion time: avoid the use of constant diffusion and of the same essential oils or too many different essential oils with and around animals.
It is best to diffuse one essential oil at a time and for short timeframe; 5-10 minutes once or twice a day.
There is no need to use large amounts of essential oils in a diffuser (with humans and animals). The use of 2-3 drops is sufficient for ambient diffusing.
The use of an aroma stone warmer is a safer and gentler method to infuse aromatics into the environment (1-2 drops).
Use caution with these type of diffuser units: atomizer steam unit (high output and covers a larger area quickly) and a nebulizer unit (potent method for a smaller area for specific short-term use with human adults, i.e. during cold/flu season).
Do not place diffusers directly on, or in any animal crate/cage or sleeping area.
Do not use diffusers units directly in bird cages, fish tanks, reptile/amphibian aquariums, and do not place too closely near any small mammal habitat.
Some diffuser units are electrical (others are battery operated). Be sure to keep out of reach of animals that can chew or get tangled in the electrical cord.
Avoid use of burners that use a tealight candle to warm the water/EOs. This is not a safe option to have around animals (or small children).  Lit candles can easily cause a fire.
Avoid the use of essential oils directly with a newborn and use caution around younger animals* (such as puppies, best to wait until they are at least 4-6+months old (and based on their health history/size, etc.).
Best to avoid the use of essential oils directly with a pregnant animal* (seek the guidance of a qualified animal aromatherapist for more information).
If you notice any negative reaction or issues, discontinue use, and if necessary seek veterinarian care.
*Diluted hydrosols are a gentler option with this age group and even to help during the birthing process (make a calming, soothing compress for use with a minor wound and skin care).
Safety Note: It is best to avoid the use of essential oils high in ketone and phenol constituents with and directly with most animals (and especially in a diffuser when animals are present). Some of these essential oils listed below (see additional safety notes) can be used when highly diluted and with short-term use and more so with larger animals such as a horse for specific issues. Example: tea tree essential oil and hoof infections.  
These include the following commonly known essential oils:
Basil (all types), Black Pepper*, Carrot Seed*, Celery Seed, Hyssop, Nutmeg, Sage, Thyme (all**)
Cinnamon (bark, leaf), and Clove (bud, leaf)
Camphor-based essential oils (camphor, lavender spike*, lavandin*, ravensara*, rosemary** (all types))
Essential oils high in methyl salicylate: birch, wintergreen*
Myrtle* and Eucalyptus species*
Melaleuca species* (cajeput, niaouli, tea tree)
*Saftey Note: The essential oils with an asterisk symbol* above are better suited when highly diluted with short-term specific use with larger animals such as horses. There have been negative reactions occur with tea tree essential oil and this is mostly due to oxidized oil, poor quality oil, too much oil used, and accidental poisoning from ingestion and or too much essential oil applied topically (such as via a flea dip, bathing, or was not properly diluted). There has been a recent (January 2018) case of a smaller dog (that was circulated on social media) that had a negative reaction via inhalation from exposure to tea tree essential oils being diffused (and per the post the dog is doing okay after veterinary care and fluids). Personally, I have not spoken with the individual caregiver to find out more detail, however, just take note and avoid use of any oxidized, old and poor quality oils with yourself and your animal friends.
**Safety Note: Thyme chemotype linalool is the safest of all thyme essential oils and is best suited for use with larger animals such as horses for short-term use. Rosemary chemotype verbenone is the safest of the rosemary essential oils when working with animals. However, please note it is best to avoid essential oils high in camphor constituent with individuals that have seizure disorders.
The more gentle floral and citrus essential oils are generally safe to diffuse around adult dogs and most farm animals.
Safety Note: Avoid the use of these essential oils with animal aromatherapy:
Bitter Almond (Prunus amygdalus var. amara)
Boldo (Peumus boldus)
Pennyroyal (Mentha pulegium)
Tansy (Tanacetum vulgare)
Thuja (Thuja occidentalis) Note: there is a homeopathic form of 'thuja' often used by holistic veterinarians. This is different from the essential oil.
Safety Note: the list of essential oils listed above is not exhaustive and caution with use of any essential oils with or around animals should be done so based on education of the individual essential oils and their chemical components and safety cautions/contraindications, as well as the individual animal and their health history, breed, age, size, allergies, contraindications, etc., as not all animals can tolerate the use or exposure to essential oils.
Alternative Options:
The use of a personal inhaler, aromatherapy jewelry, topical application and an aroma stone (TM) warmer (versus atomizer or nebulizer type units that have a continuous vapor stream of water/essential oil mixture) are all safer options to using essential oils for yourself and family members when there are animals in the household. I also like to use diluted hydrosols in mist spray bottle for freshening the environment, as well as fresh aromatic plants and herbs in pretty bottles or infused with vegetable and botanical base oils.
Irritation or Reaction with Topical Use
With regard to the topical application, essential oils must always be diluted with a carrier base to avoid skin irritation. There are a variety of botanical bases and some are better-suited than others for use with animals. These bases also offer their own therapeutic properties and can often be used on their own without the use of essential oils (especially with animals that are hypersensitive (tend to be allergy-prone) and those that are hairless. If you apply an essential oil or aromatherapy blend and the animal has a negative reaction, before bathing the animal be sure to use a vegetable oil such as olive oil to absorb and remove the essential oil residue. Since oil and water do not mix, it is best to first use the plain carrier oil to help remove the essential oils, then if need be, bathe the animal with a diluted mild liquid non-scented soap/shampoo base to complete the removal process. A washcloth with the same soap/shampoo base can be used to remove excess essential oil/blend to smaller areas versus a full body bath.