← Back to Graduate Listings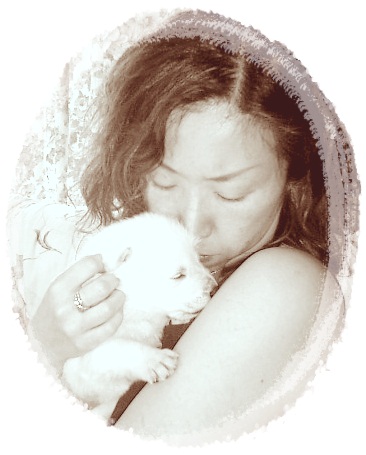 Kaoru Shinoura
Guardian Angel Rose
My name is Kaoru Shinoura. I offer Animal Reiki, Aromatherapy, Bach Flower, Massage & Acupressure. Also, I'll offer Homeopathy & Herbal medicines.
---
Bio:
I'm a mother of 3 cats, 3 dogs & 1 human. I started learning holistic animal treatments after I lost my boy "Shelby" (White german shepherd). He fought and finished his battle with cancer. I promised him… "I'll help many animals who are suffering and fighting with physically and/or emotionally. I'll be there for their mom and/or dad anytime they need."
What I loved about Ashi Aromatics:
Learning with Kelly is very exciting. I can treat my clients with not only my knowledge also Kelly's experiences & knowledge."
Completed Courses:
Animal Aromatherapy Level I Foundation Course℠