← Back to Graduate Listings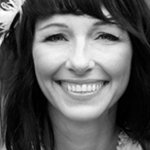 Michele Fowler
My name is Michele Fowler. I have education in massage therapy and am excited to learn about the safe use of aromatherapy with animals and clients.
---
Bio:
Growing up with hippie parents, I was raised to respect the earth and all of her creatures. My mother would utilize and always point out healing plants on camping trips and walks. I learned at a young age the power of plants. My love of plants is second to my love of animals. Helping to heal animals without the use of harsh chemicals/minimal western medicine is one of the reasons that I have chosen to learn about and pursue animal aromatherapy.
What I loved about Ashi Aromatics:
The lesson plans are detailed, yet not overloaded with unnecessary information. The course plans are easy to follow and super interesting. I love it!"
Completed Courses:
Animal Aromatherapy Level I Foundation Course℠