Description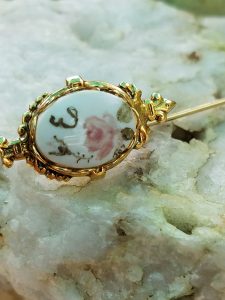 A vintage handpainted glass roses design with gold-tone stick-pin. Very good condition and the handpainted glass is signed 'Joy'. This could be either the artist's name or just a gentle reminder to take time to stop and to smell (and enjoy) the roses!
Wear this pretty vintage piece on your shirt, jacket, hat, or add it to your backpack or purse strap.
Size: 2-1/2-inches long.