Description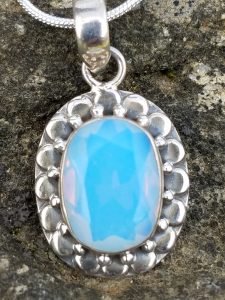 5CT Fire Opal 925 Sterling Silver Pendant Necklace
This pendant* shines brightly in its 925 Sterling Silver setting.
Necklace comes with an 18-inch Sterling Silver Serpentine chain.
Pendant size: 1 1/3 inches long.
Availability: 2
*Please note that the stone in hand is more white looking than the photos shown in which the sunlight captured its firelight beauty!